Choosing a gift for a person who is extremely passionate about something can be easy and at the same time it can be difficult. Easy ,because you can concentrate all your focus on a particular niche. And, hard because you have to search a thing worth gifting to your loved one from a limited set of options. If your boyfriend is a gym freak, then probably his world begins and ends at the gym. The things gets really screwed up when you don't have any interest or any knowledge about gyming.
In this article, we will talk about the gifts that your gym-freak boyfriend will love to have. It will cover a whole range of product from every part of the price range.
Things you can gift to your gym-freak boyfriend
Oster My Blend 250-Watt Blender with Travel Sport Bottle
Price: $19
Every person who aspires to become a muscle builder faces this problem, i.e, mixing the protein. Believe me, it is a tedious process and depending upon the brand of protein he is using, it can be ever more mind numbing. That is where a blender comes into picture. Now, you would think, he already has a blender at home. Why would he need a separate blender just to mix the protein? Yes, of course he can use the regular blender to mix the protein, but it won't make the task any easier and it won't take any less time.
Firstly, he have to put the protein in the mixer and after mixing it, he have to put it in a bottle. And, at the end he have to clean both of them. But, with this blender all he have to do is put the protein in the travel bottle attach it to the blender, mix the protein, detach the bottle and he is good to go.
The picture shows a blue color bottle and blender, but it is also available in several other colors, like, red, green orange. The best thing about the bottle, is that,t is BPA-free. BPA is substance which is released from the plastic when heated a little, it is known to decrease level of testosterone. And, a muscle builder can't afford to lose testosterone.
Compression t-shirt
Price: $10
Frankly, there is no man alive who doesn't like to show off the size and definition of his muscles. Vanity is the thing which can inspire him to push himself harder. But, many gym don't allow you to go shirt-less. Thus, killing all the chance of showing off. Compression t-shirts is a way around this problem. As you can see in the picture, compression t-shirts are body hugging gym wear, especially designed for rigorous activity.
The companies who make these t-shirts claims that it is so tight, it squeezes muscle and enhances the blood flow which in-turn maximize the performance and speeds up the recovery. Some athletes agree to it and some don't, but it surely gives you a sense of confidence. Unless your boyfriend has a huge belly, it will make him look more attractive.
A box of the best supplements
Now, the above two gifts were very soothing to your budget, but if this guy is someone very special and you have some money to shell out, then you can go with this gift. A gift automatically becomes priceless when you have put some effort into it. A list of perfect gift for a gym freak can't miss supplements. Instead, of ordering something over the net and handing it to him, like a middle-man, you should make a list of supplements he needs or requires.
You have to do a little research and find out all the supplements available. For example, creatine and BCAA's are well known for promoting muscle growth and faster recovery. Find out about each type of supplement and buy all those that will suit his workout regime the best. Like, if he trains daily then he needs BCAA's to recover in time.
You can buy him a monthly, quarterly or yearly supply; whatever suits your budget. Pack all those supplements in a nice box and wrap it well. And, be prepared to see his glittering eyes when he opens it. You can even stick a note on each container, as why you choose it and how it will help him.
KEKU Wireless Mic Noise Canceling Stereo Headphone
Price – $19
Listing to the music that excites you can enhance your performance to a greater degree. When in gym it is not possible to have your favourite song played every time. And, the ear phone with wire and big headphone won't let you enjoy a smooth workout. The solution to these problems lie in these earphones. Firstly, it has Bluetooth connectivity, hence no tangling wire is needed and they are very light weighted.
Another common problem with regular earphones is that they tend to get faulty when exposed to too much sweat. And, you go to gym to sweat! So, this contradicting nature makes them unsuitable. But, KEKU wireless earphones are sweat proof. These are compatible with almost all the devices that support Bluetooth. A USB port is given for charging and transferring data. The charging is quick and can last for an entire day.
You don't have to buy product from this company only, there are large options of wireless earphones available in the market. You can choose what suits you and him the best.
Body massager chair
Price – $1000
The people who pump iron for hours in the gym always have some body part which is aching, whether it is there back or thighs or neck. Although, you can personally give massages to your boyfriend, but it is not a long term solution. If you have around 1000 bucks to spare, then you can buy him a massager chair. Although, you can get a chair for $500 also, but it will have a little less features.
These chair can target most of the muscles in your body, especially the once on the posterior side. It can be a perfect birthday gift for your boyfriend or your husband who like having intense workout sessions. The best part about this is the fact that it is a universal gift, i.e, anyone can use it. Including yourself. Keeping that in mind, spending $1000 on a gift would definitely sting a little less.
Buy him a trainer
There can be an oceanic difference between having trainer and not having a trainer, in the results you get. A good trainer not only have knowledge about how your body and muscles work, but he is trained to boost your moral in order to help you conquer indomitable  feats. A well learned person guiding your moves and postures in the gym can make a huge difference. It often happens that even after studying the right way to do an exercise, a person might get into a erroneous habits of doing it improperly.
A trainer is needed at that time to pull him right on track. You can buy, or the better word would be rent him a trainer for a month or more. A man can have a good body without a trainer, but if he wants to have a great physique then he needs a trainer.
I haven't mentioned the price, as the cost of a trainer can vary greatly, depending upon area you live in. You do a little research, ask your friends or surf internet to find a good, if not best trainer for your boyfriend. Remember, compromising with the quality of a trainer would be like throwing your money in the ocean.
Online body building program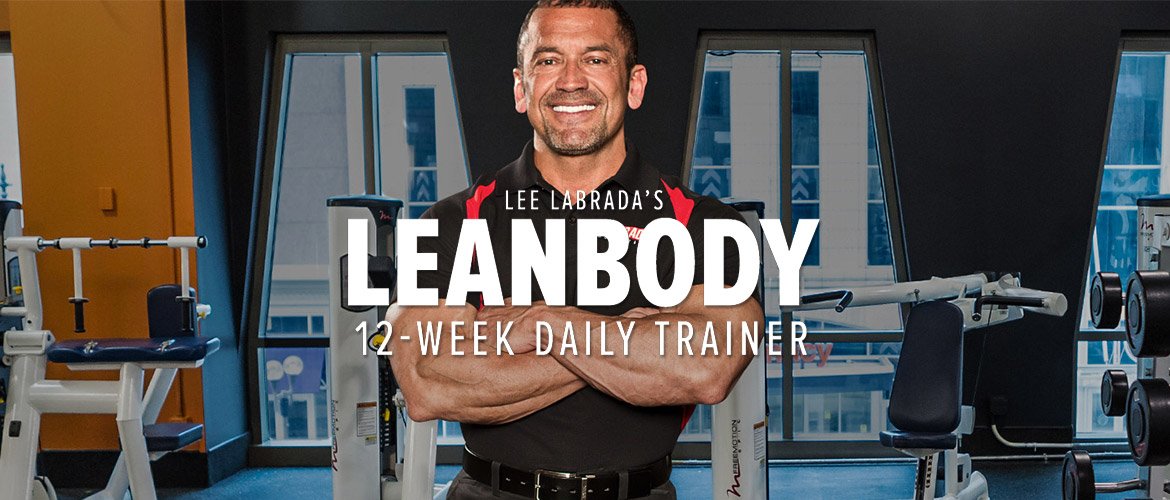 Price – $50-100
The information you see on the internet is highly anecdotal and sometimes can be entirely false. And, the real and useful information almost always comes at a price. But, in most of the cases this information is worth it. As these information come from highly trained and qualified individuals, there is a certainty of its reliability.
There are many online programs available and all of them have good standards. But, you have to decide what program will suit your boyfriend the best. Athleanx provides such programs. You can easily find the review of such programs on the internet.
This is a sort of alternative to a trainer. Such programs are a great source of knowledge, that can be helpful for life long. Men like to brag about the new knowledge they have recently procured. If your boyfriend isn't any different, then he would like the idea of showing off to his gym buddies.
the new encyclopedia of modern bodybuilding the bible of bodybuilding
Price – $20
It is probably one of the best books written about bodybuilding. And, it is something every person who go to gym, every trainer and every health freak should posses. This book came in the late 90's and since then it has been updated to accommodate the requirement of the body builders in this new age. It covers everything from nutrition to how one should lift and of course how to recover from the injuries.
Arnold schwarzenegger has personally updated this book and filled it with his precious experience. I have never seen a guy who like body building and is not a fan of Arnold. In most probability, he will be his fan too. Although, it is a classic, but there are some relatively new books in market which are very well written. You can choose from them as well. 'The Bodybuilding.com: Guide to Your Best Body" by Kris Gethin is an example of that.
Marcy Diamond Elite Smith Cage with Linear Bearing
Price – $1000
It is an entire gym in itself. It is basically a multi-function machine that allows you to exercise pretty much every muscle in your body. If it is really cold or he just don't feel like going to the gym, then he can do almost all the regular exercise on this machine. The best part is that it doesn't take a lot of space. There are similar machines available in the market, at one third of the price, but they don't provide such diverse range of functionalities.
All the exercise that can be done using it:
Preacher curls
Leg extention
Squats
Bench press(incline/decline)
Overhead barbell press
Cable pull down
cable curl
Cable fly
Pec fly and lot more.
Other nice and simple things that you can buy for your gym freak boyfriend
Gym bag
Gym bag is a nice way to get all of your stuff that will be required in the gym. Most probably your boyfriend might be having a gym bag, but you can gift him a new one which looks better. Gym bags are available in various sizes and designs. You can choose the one which will suits him the best.
Price – $20-200
Gloves

Gloves can be very important, especially when it comes to heavy lifting. After working
out for sometime, your hands can get sweaty and there is a chance of heavy weights getting slipped. A good pair of gloves not only helps with the grip, but they also give  you more confidence when lifting heavy. Plus, they look extremely cool.
Price – $10 -100
Hand gripper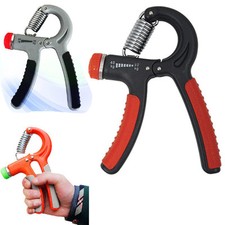 Forearms is the only part of your arm which is constantly exposed, even when you are wearing a folded shirt. It is important to have good forearm, not only for aesthetics, but having good forearms means having good grip strength, which helps with every weight lifting exercise.
Price  – $10-15
Shoe
It is said gym shoes are a man's best friend. Okay, no body says that. But, they can be a great gift. And, a valuable addition to his collection of shoes. Just make sure, the one's you are gifting should be very different from the once he already has. The best part about shoes is that there are lots of options available. Plus, they can be worn not only in the gym, but outside too.
Price – $50-200